Welcome Eco-Friendly Readers!
We are ecstatic to announce we have 2
Honda Clarit
y-s at the store. The 100% electric vehicle is just one of the initiatives Honda set in place to make the world a little bit greener. There are 3 power plants available for the Honda Clarity: BEV or battery electric vehicle, hybrid, and hydrogen fuel cell. Though the BEV Clarity is the only one we have here at Hoehn, the others will be available in the future.
As a part of their hydrogen, electric, and hybrid initiatives, Honda is aiming to have two-thirds of it's vehicles electrified by 2030. Luckily for us, Honda has started leasing the vehicles from select dealerships (
Hoehn
) in Southern California. Making electric vehicles marks a significant shift for the Japanese automaker. The company had previously focused on the development of hydrogen and hybrid cars, betting these would be the vehicles of the future. Out of that two-thirds, roughly half of new Honda cars for sale will be plug-in hybrid and hybrid models. Fuel cell and completely electric cars will comprise the leftover fifteen percent. The car manufacturer wants to forge ahead with developing battery electric vehicles and fuel cell cars over the coming years. As well as an exclusive Chinese model set to hit the market in 2018.
We are so looking forward to seeing the green vehicles come through our store. Hopefully one day we can even sport a Honda Clarity Fuel Cell. A true hydrogen fuel cell car! For now we enjoy the incredible Honda Clarity.
Here is a little about our Honda Clarity, pictured in White Diamond Pearl.
Power Plant: 120 kW Electric Motor
Reserve: 25.5 kWh Lithium Ion Battery
HorsePower: 174hp
Torque: 221lb-ft
Acceleration: 0-60 8.1sec
Range: 89 miles
Weight: 4,134lbs
Enjoy some photos of these awesome vehicles: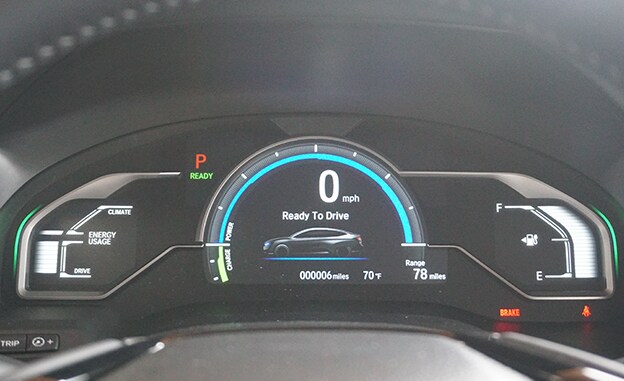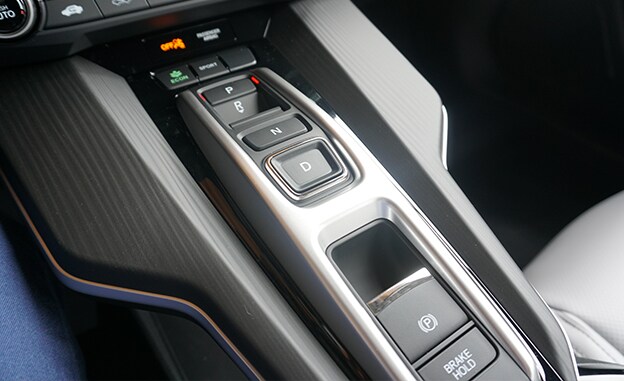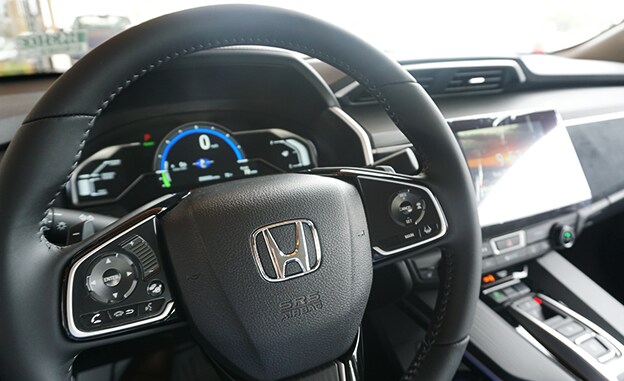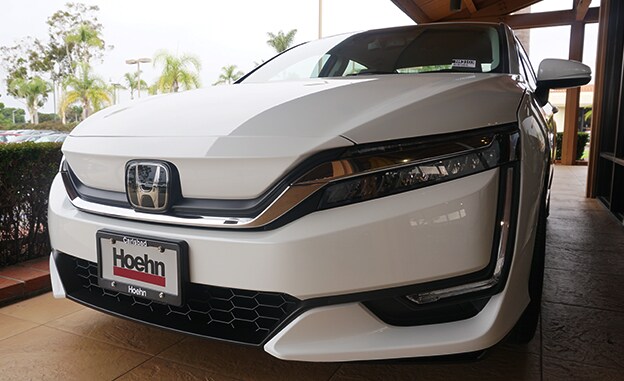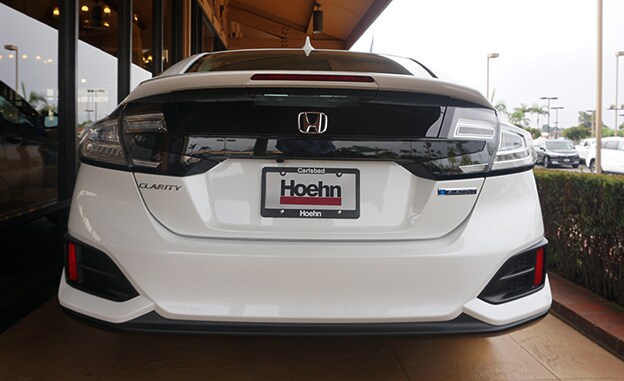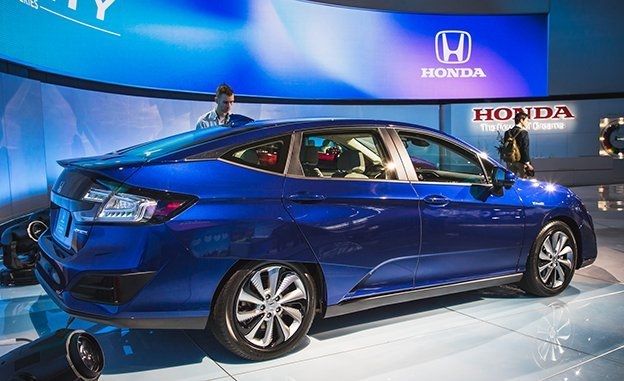 P.S. Here are some of the Clarity's eco-friendly predecessors.
The Honda EV Plus (1995-1998) Battery Electric Vehicle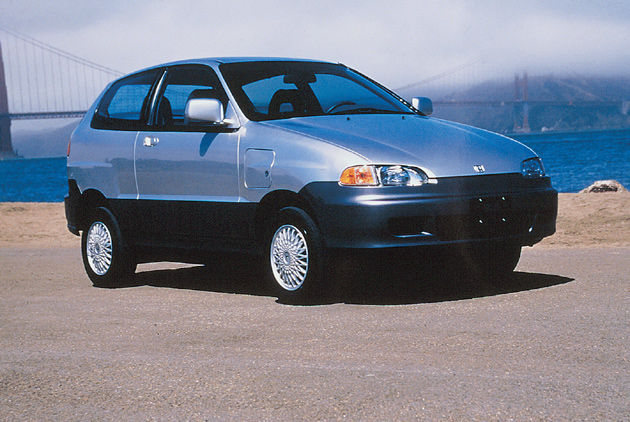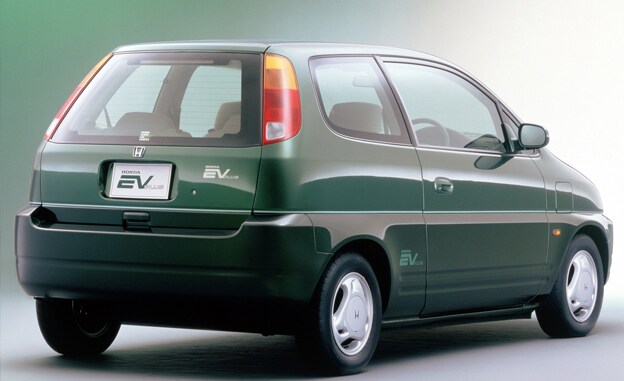 Honda Insight (2000-2006) Hybrid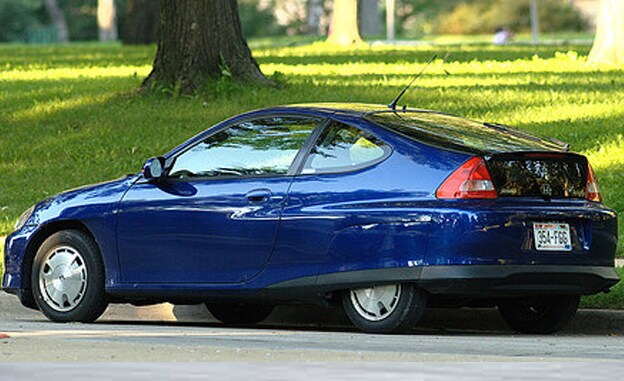 Honda FCX Clarity Fuel Cell (2009) Hydrogen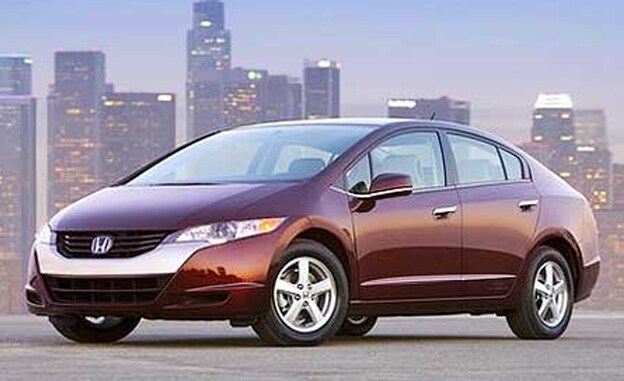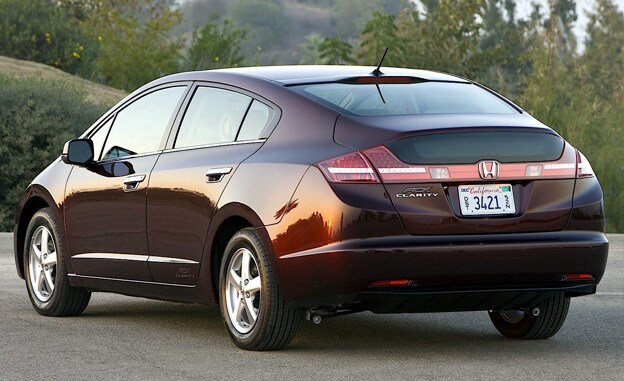 Honda Insight (2010-2014) Hybrid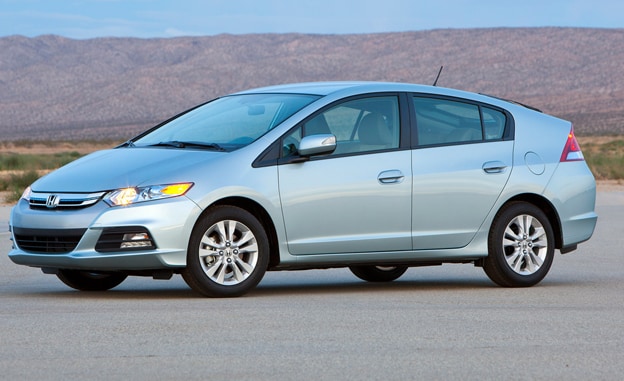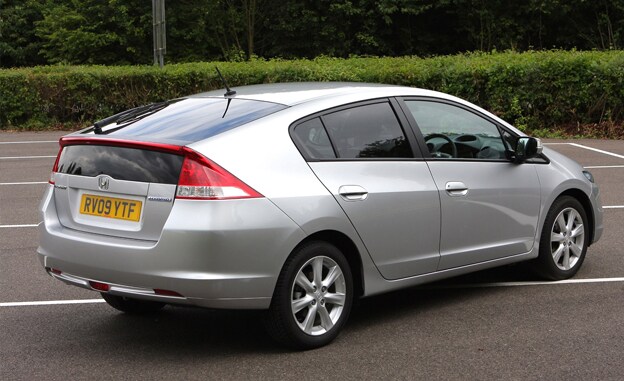 Check our blog next week for "Honda's Green History" blog.