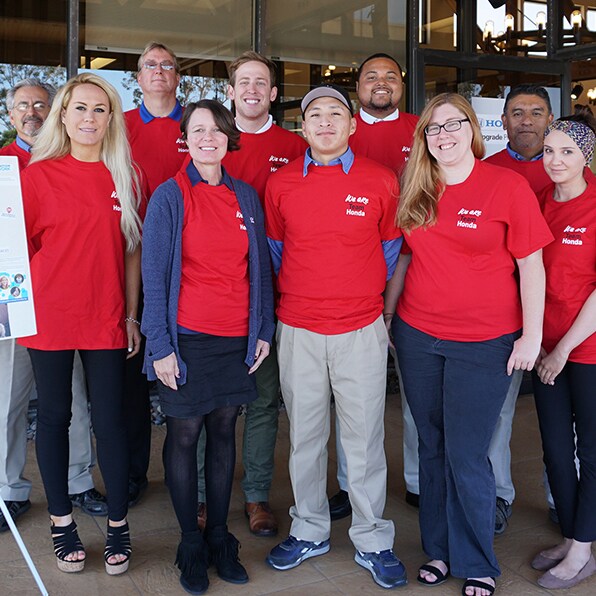 For the second time, Honda Corporate has set aside a week to focus on giving back to the communities that so many Honda Dealers serve. Honda makes a wave of difference this week with over 20,000 volunteers participating in 450 service projects. Honda and it's participating partners are doing everything from auctioning off the very first
Honda Civic Type R
in the U.S. for charity, to volunteering at soup kitchens.
The Week of Service is on from June 9th to June 18th and our team is loving every minute!
Hoehn Honda is taking part in the charitable activities 3 key ways:
Toy Car Driver - Over 400 Cars Collected & Donated!
Food Drive - 20 Cans of Food Collected & Donated!
Stuffed Joy Jars for the Jessie Rees Foundation
The Hoehn team visited the
Jessie Rees Foundation
Headquarters in Irvine for the 7th time on June 15th. Over the past 3 years, Hoehn Motors has helped the Jessie Rees Foundation with charity events, 2 toy drives, and 7 visits to the Joy Factory to stuff Joy Jars!

This year, we were lucky enough to meet Erik Rees, Jessie Rees' dad! He stopped by while we were volunteering to say thank you and how much it means to his family and thousands of sick children that we stopped by to help.
For a closer look, enjoy our video below!
The team at Hoehn sure felt good after giving back. To find out more about the Jessie Rees Foundation and the Honda Week of Service, click the links above.
Follow us for updates on community events, cool cars, and other dealership news!